Engage with area business professionals in a social setting to meet and create business relationships.  Learn about local organizations representing a variety of industries.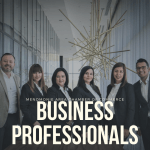 Chamber investor businesses and their employees are encouraged to attend professional development activities that take place throughout the year both in-person and by virtual means. Topics may include but are not limited to: resources for business funding, employment and workforce strategies, work-life harmony, building business connections, customer service skill building, advocacy efforts and more.
Platinum Sponsors are invited to speak to our investors about a topic that is relevant to their business industry.
COFFEE & COMMERCE - June 22 at Trimble Dental | 460 Crescent Street; Menomonie, WI 54751
ENTREPRENUERS IN ACTION - July 20; 12-1PM, ZOOM
COFFEE & COMMERCE - August 21; 7:30-8:30AM location TBD
ENTREPRENUERS IN ACTION - October 26; 12-1PM, ZOOM
COFFEE & COMMERCE - December 7; 7:30-8:30AM location TBD
What are the Attendance fees?
Free for Chamber Member Investors
$5.00/person for non-members
ZOOM sessions free for all attendees
Host or Become a Presenter
If you are wanting to be a host or co-host of a Coffee & Commerce or present at an Entrepreneurs in Action, please contact the Chamber team at [email protected] or 715-235-9087.