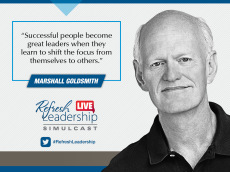 What Got You Here,
Won't Get You There


Featuring Marshall Goldsmith




Author, Professor, and Executive Coach
---
The corporate world is filled with executives who have worked hard to reach upper management. They're intelligent, skilled, and charismatic, but only a handful will reach the pinnacle. Subtle nuances make all the difference—small "transactional flaws" performed against others can hold any executive back. Goldsmith will show how it's an easy behavior to change.

Leadership Lessons from Inside the Paint
Featuring Shaquille "Shaq" O'Neal
Television Sports Analyst and 15-time NBA All-Star
---
During this Q&A session, you'll learn about the people and experiences that have propelled four-time NBA Champion and fifteen-time NBA all-star Shaquille "Shaq" O'Neal toward success throughout his legendary career. Named the fourth most influential athlete by Forbes magazine, Shaq will share the lessons he's learned about great leadership both on and off the basketball court.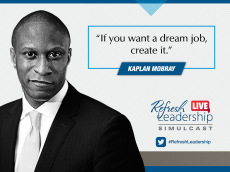 The 10 Ls of Leadership
Featuring Kaplan Mobray
Author, Motivational Speaker, and Career Consultant
---
An unconventional spin on leadership that will challenge you to understand your unique leadership qualities in the absence of a role or title through concepts like having a vision, planning for success in succession planning, and how to really know your people. The 10Ls will become your formula for leadership success.