---

Celebrate Independence Day at Menomonie's largest community event, FreedomFest! Come down to Wakanda Park for all the 4th of July festivities! Relax in the beer garden, enjoy a wide variety of delicious food, and listen to live music! Bring your friends and family, and don't miss the amazing firework show at dusk!


Tuesday, July 4th, 4 p.m. to 11 p.m.
Wakanda Park, Menomonie, $3 per person entry fee - Veterans, active-duty military, and children two and under get in free! Please, no fireworks, pets, or carry-ins in the park. Handicap accessible parking is available.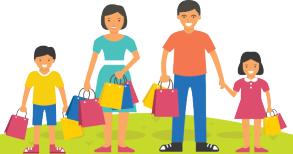 Shop Local Vendors from 4:00pm to 8:00pm
A variety of vendors will be on site offering unique apparel, art and other gift items!



---
Helicopter Rides
Enjoy tours of Menomonie by helicopter! Rides will be available from 5:00pm to 9:00pm, and will be $50/person for two people, or $40/person for three people. Rides will last up to eight minutes.



---
Bouncy Houses
Kick back and relax while the kiddos wear themselves out in our bouncy houses! Available from 4:00pm to 8:00pm, and free with admission.



---
Eating Contests
Watch the hilarity ensue when kids AND adults dive into their pudding and watermelon! These timed contests are loads of fun, and winners of each contest get a prize! If you plan on participating, you may want to bring a change of clothes! Contests run between 5:00pm and 8:00pm.



---
Fidget Spinners donated by:
Chasing Mabel took the stage from 4:00pm to 6:00pm
Six to Midnight was on stage from 7:00pm until about 10:00pm
More Fun Activities:
---
Happening 4:00pm to 8:00pm

Shop Local Vendors and Artists
Fritter the Clown
Karate Demonstrations
Various Games Throughout the Grounds
Bouncy Houses
Ride the Happ-E-Hill Express


Happening 4:00pm to 11:00pm

Live Music
Several Food Vendors
Various Games Throughout the Grounds
Bouncy Houses


Happening 5:00pm to 8:00pm

Eating Contests


Happening 5:00pm to 9:00pm

Helicopter Rides


Happening at 6:00pm

Candy Drop!


Happening at approx. 10:00pm

A Spectacular Fireworks Display!



2017 Product Vendors Included:
---
Product Vendors Include:
1. Johnson Motors
2. Airtec Sports
3. Rize Nutrition
4. Author Siphiwe Mainjeni
5. Grandma Dotties Dips
6. JB Fabrication
7. LulaRoe - Laura Nesvacil
8. Rodan & Fields
9. Scentsy Fragarance
10. World Caravan
11. Happy Paws Crochet
12. Thread Lab
13. Red Cedar Ceramics
14. Sand Creature Art
15. Slumberland Furniture
16. Positive Alternatives
17. Suzy Hoops
18. Vino Cappuccino
19. Little Caesar's
20. Pampered Chef
21. Back to Basics
22. Leerburg Enterprises
23. lilla rose
24. Magnolia & Vine
25. Bundy's Pure Mable Syrup
26. LulaRoe - Jessica Brotzler


Food Vendors Included:
---
1. KC Concessions
2. Masonic Lodge
3. Nitro Ice Cream
4. Big Kahuna's
5. Toppers Pizza
6. Taco John's


Activities Included:
---
1. Machine Shed Sports Performance - CrossFit 235
2. Helicopter Rides with Don Arvold ($50/ride for two people, $40/ride for three people)
3. Bouncy House and Obstacle Course with Aiming Higher (FREE)
4. Bouncy House and Karate Demonstrations with Rising Phoenix Martial Arts (FREE)
5. Train Rides with Happ-E-Hill Express ($3)
6. Fritter the Clown (FREE)
7. Face Painting at Shoe Sensation's booth (FREE)
8. Anytime Menomonie