---

Celebrate Independence Day at Menomonie's largest community event, FreedomFest! Come down to Wakanda Park for all the 4th of July festivities! Relax in the beer garden, enjoy a wide variety of delicious food, and listen to live music! Bring your friends and family, and don't miss the amazing firework show at dusk!


Wednesday, July 4th, 4 p.m. to 11 p.m.
Wakanda Park, Menomonie, $3 per person entry fee - Veterans, active-duty military, and children two and under get in free! Please, no fireworks, pets, or carry-ins in the park. Handicap accessible parking is available.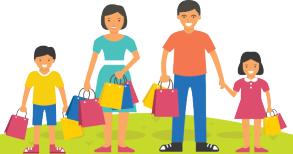 Shop Local Vendors from 4:00pm to 8:00pm
A variety of vendors will be on site offering unique apparel, art and other gift items!



---
Helicopter Rides
Enjoy tours of Menomonie by helicopter! Rides will be available from 5:00pm to 9:00pm, and will be $50/person for two people, or $40/person for three people. Rides will last up to eight minutes.



---
Bouncy Houses
Kick back and relax while the kiddos wear themselves out in our bouncy houses! Available from 4:00pm to 8:00pm, and free with admission.



---
Eating Contests
Watch the hilarity ensue when kids AND adults dive into their pudding and watermelon! These timed contests are loads of fun, and winners of each contest get a prize! If you plan on participating, you may want to bring a change of clothes! Contests run between 5:00pm and 8:00pm.



---
Fidget Spinners donated by:
Live Music:
---
To be announced.
Activities Included:
---
To be announced.
More Fun Activities:
---
To be announced.

2018 Product Vendors Include:
---
2018 Title Sponsor:

---
2018 Fireworks Sponsor:

---
2018 Activities Sponsors:

---
2018 Music Sponsors:

---
2018 Supporting Sponsors:

---