Ambassadors
Meets on the 1st Thursday of each month at Chamber Member Investor businesses
8:00 - 9:00 a.m.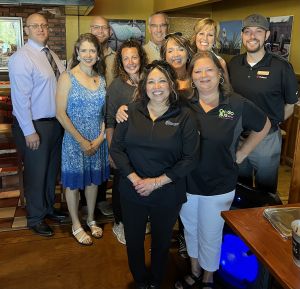 The Menomonie Area Chamber & Visitor Center Ambassadors are an exclusive group of volunteers that plays an essential role in Chamber Member Investor communication and retention.  Ambassadors believe in the Chamber's mission, support their community, and provide assistance for many of the Chamber's activities and events. Ambassadors have the opportunity to not only represent and promote the Chamber, but to connect and engage with other members, local elected officials, and key business stakeholders, while also promoting their own business at various Chamber events.  The Chamber Ambassadors are a great resource as they tend to be more in-the-know about community topics. As an Ambassador, you have the opportunity to fabulous networking opportunities and multiple benefits for you and your business.
What Committment is Required?
Being an ambassador can be a time commitment, but it benefits your business in a variety of ways.  Receive extra visibility on the Chamber website, connect one-on-one with new and existing Chamber Member Investors, meet local business and community leaders, and gain an insider's perspective of the local business community.
Commitments:
Ambassadors attend a monthly meeting
Attend ribbon cuttings
Volunteer at Chamber events
Assist with investor retention
Raise awareness of Chamber activities and benefits
Serving as a liaison between the Chamber team and membership investors
Ambassadors are integral in the Business After Hours program
The opportunity to make valuable contacts with business leaders throughout the Menomonie area and the Chippewa Valley Region.
Recognition at Chamber events, Board meetings and in Chamber publications.
Networking opportunities with representatives from a wide variety of businesses and organizations.
Recognition among peers as a community leader, both individually and for the business or organization you represent.
An opportunity to work "behind the scenes" on behalf of the Chamber at important events and activities that define the future of the Menomonie area.
Learning more about the growth and development of the Menomonie area.
Personal satisfaction, plus the opportunity to meet new people and make new connections and friends.
How Can Your Business Have an Active Ambassador?
To become an Ambassador a candidate must be affiliated with a Chamber Member Investor business or organization.  Prospective members must fill out the Committee Application Form, located here.  The prospective member will be voted on at the following Ambassador meeting.  If the application is approved, the applicant will be invited to attend the following meeting and the various Chamber events.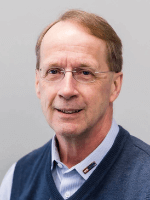 Mark Kalscheur
Individual Investor
Mortgage Loan Originator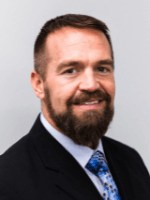 Jeffrey Jaeger