NEW CHAMBER MEMBER INVESTORS
Join us for the Menomonie Area Chamber's 25th Annual Golf Outing at the beautiful Whitetail Golf Course in Colfax, Wisconsin. This 18 hole scramble tournament is a great way to get out and mingle as well as promote your business! Registration is required and teams are expected to fill quickly.
9:00 a.m. - 10:15 a.m.: Registration and networking
10:30 a.m.: Shotgun start
Box lunch provided.
Awards, dinner and steak dinner following golf. To-go meal available upon request.
Platinum Sponsorship - Available
Gold Sponsorship - Available
Bronze Golfer Gift Sponsorship - SOLD OUT
Silver Beverage Cart Sponsor - SOLD OUT
Hole in One Sponsorship - Available
Tee/Hole Sponsorship - Available
Cart Sponsorship - Available
Golf Foursome - Available
Individual Golfer - Available
MARKETING & MEMBERSHIP GUIDE
The Chamber acts as a hub for resources and streamlines relevant information for the business community. Learn more about the Chamber and the benefits with our new Membership Guide
Take a 'shot' at one of these great prizes!  This NEW Summer Raffle has limited tickets so purchase those tickets at the Menomonie Chamber & Visitor Center, an Ambassador or Board member.  The drawing will take place live at the 25th Annual Golf Outing on August 11 and aired on Facebook Live as there is no need to be present to win.
Tickets are on sale NOW from a Board Member, Ambassador, a Chamber Team Member or at the Chamber Office.  Stop in and get your raffle tickets today!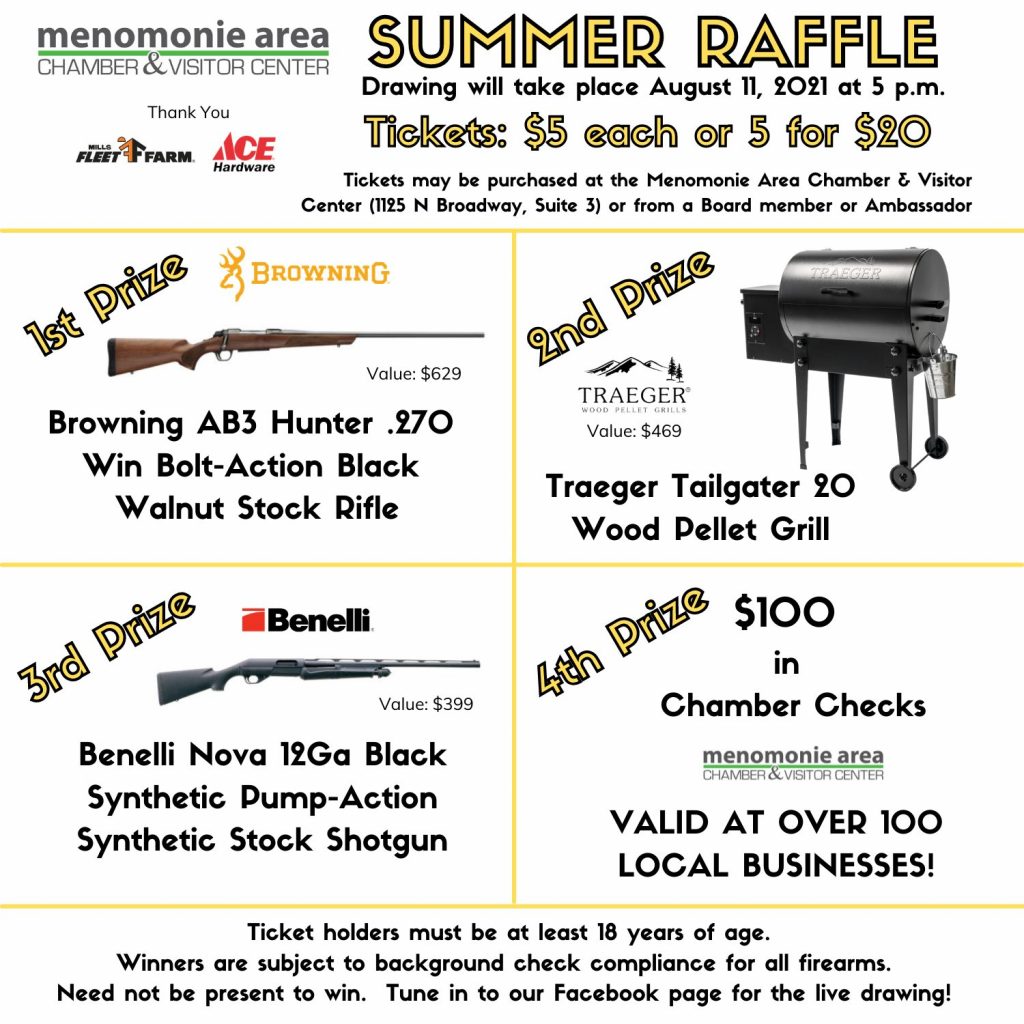 Did you say $10,000? We sure did!
Give it your best swing...you could win $10,000 cash in our grand prize, hole-in-one competition!  This event is now open to the PUBLIC!!   Register TODAY as space is limited.
Register today for our 25th Annual Golf Outing: https://business.menomoniechamber.org/.../2021-golf...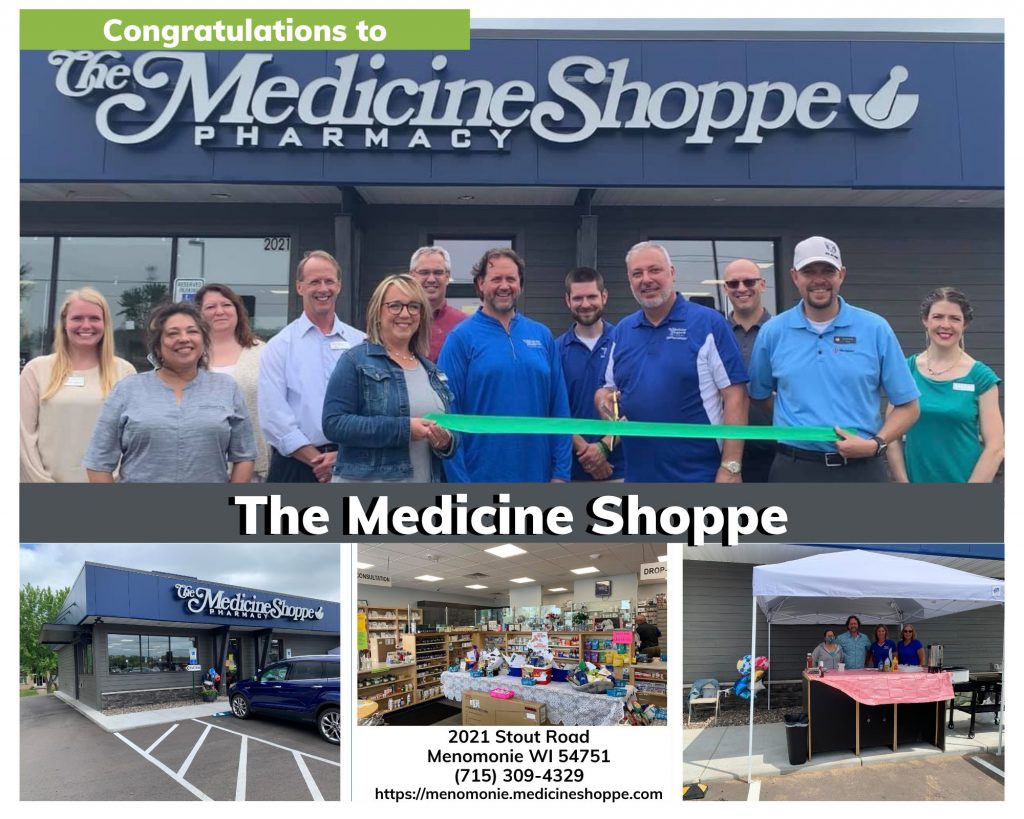 82nd Annual Award Banquet
Congratulations to the 2020 Annual Award Winners listed below!  Thank you to Mayo Clinic Health System for the Platinum Sponsorship! Thank you to the Gold Sponsors: Andersen Corporation, Rogue Productions, and University of Wisconsin-Stout!
The Menomonie Area Chamber & Visitor Center is excited to announce our new partnership with CGI Communications, Inc. CGI will be creating a series of professionally produced videos to highlight the area, as well as everything the Chamber has to offer their members.
With an easily viewable interface on the www.menomoniechamber.org website, our Video Tour will encourage viewers to learn more about the area and the businesses supporting the program. The Video Tour on our website will backlink to CGI's www.elocallink.tv which hosts the videos.  View the Introduction to Menomonie video!