This much-anticipated event celebrates our Chamber Investors, volunteers, and community members. Please join us as we recognize key contributions to business and our community during our annual award presentation and learn about what the Chamber has prepared for your business in 2023.
The Menomonie Area Chamber & Visitor Center is proud to honor those who contribute to the success of our community as well as area businesses that personify the spirit of entrepreneurship, pride and success that forms the backbone of our local economy.
This event is "entertainment style" with heavy hors d'oeuvres, a cash bar, raffles, and a one-hour award program. An afterparty will take place following the program, to provide enhanced connection opportunities and continued celebrations.
The program will include highlights from 2022, outlooks from our Investor businesses and a look ahead at the upcoming year with the Chamber.  Join us in celebrating incredible businesses, area nonprofits, and outstanding individuals in our community!
Please contact our office regarding questions about the format for this event, 715-235-9087.
Thank You Platinum Sponsors
Sponsor the 84th Annual Meeting and Awards
Spotlight your business at one of the highly attended, sold out events! The projected attendance is more than 300 guests, sponsors, community leaders and staff.
If you don't see what you are looking for, please contact the Program Manager at [email protected] or 715-235-9087 to explore components of a customized Annual Meeting & Awards sponsorship package!
Red Carpet Event Schedule
4:30 - 6:15 PM | Food & Drinks
Heavy Hors D'oeuvres Buffet | Cash bar | Raffles | Social Connection | Paparazzi Stations
6:15 - 6:30 PM | Seating & Welcome
Sponsor Welcome Videos
6:30 - 7:45 PM | Program & Awards
Desserts | Cash bar | Closing & Prizes
7:45 - 9:45 PM | Walk of Fame Afterparty
Cash bar | Social Connection | Cocktail snacks | Paparazzi Stations
*Schedule subject to change*
And the winner is...
Hundreds of attendees will celebrate the accomplishments of businesses, organizations and individuals in our community with excellent food, tantalizing refreshments, and standing ovations at the University of Wisconsin - Stout Grand Ballroom. It promises to be an evening to remember - complete with red carpet and fanfare. The Menomonie area communities have many accomplishments to celebrate, will you be there to join us?
Annual Meeting & Awards Ticket = $65.00 per individual ticket
Reserved Table of 8 = $475.00 (savings of $45)
Thank You Silver Sponsors
Large Business of the Year
Small Business of the Year
2022 Award Nominees & Recipients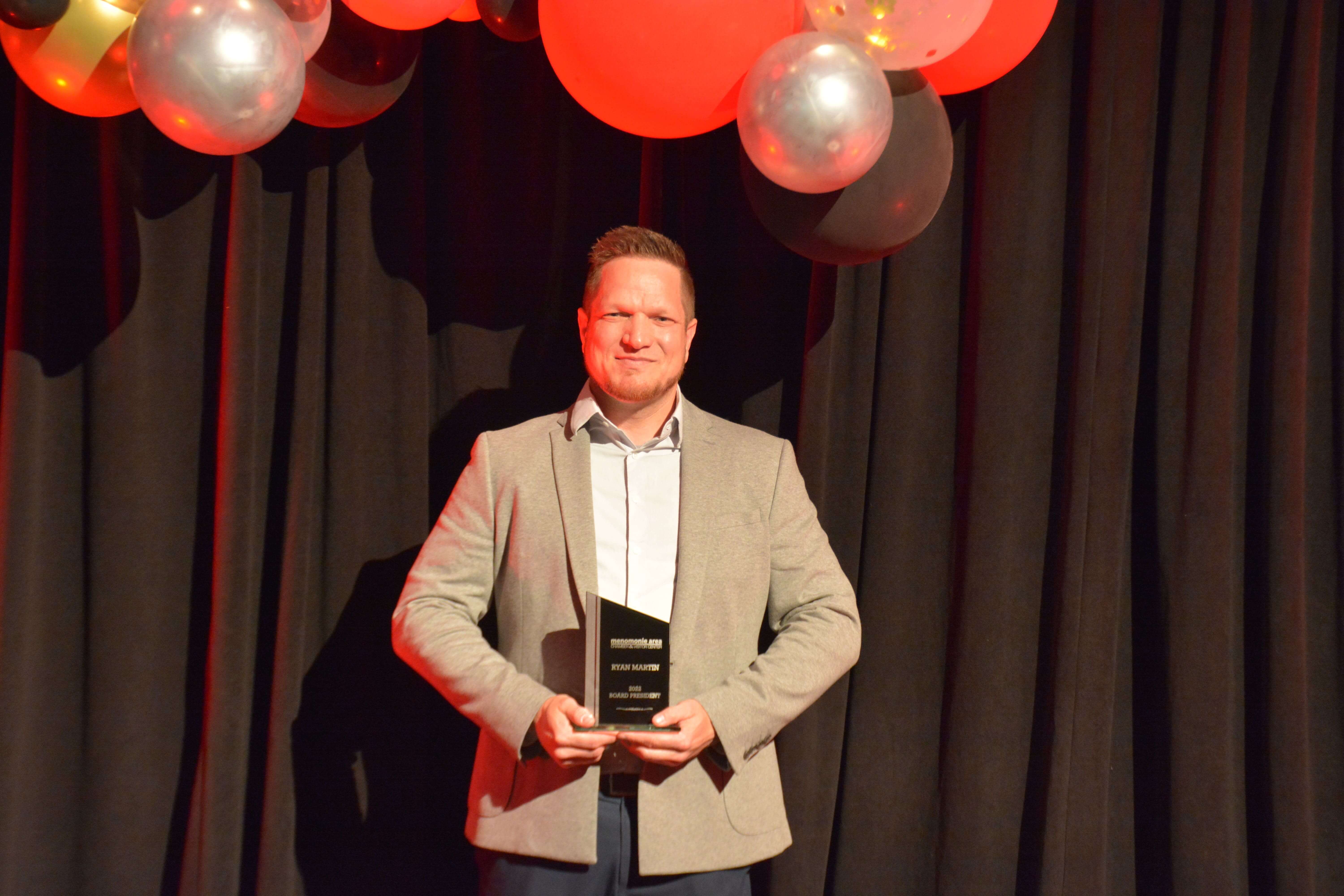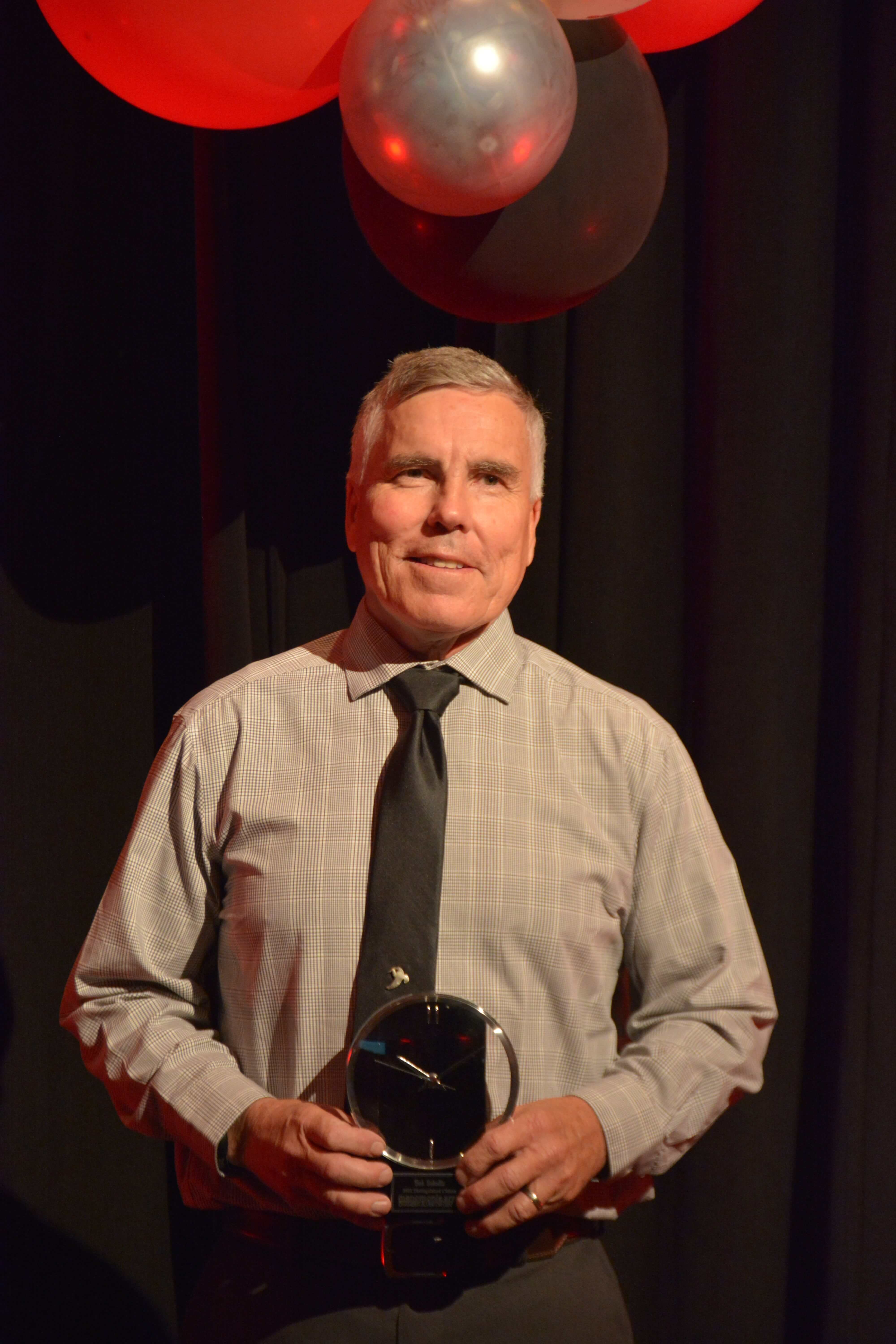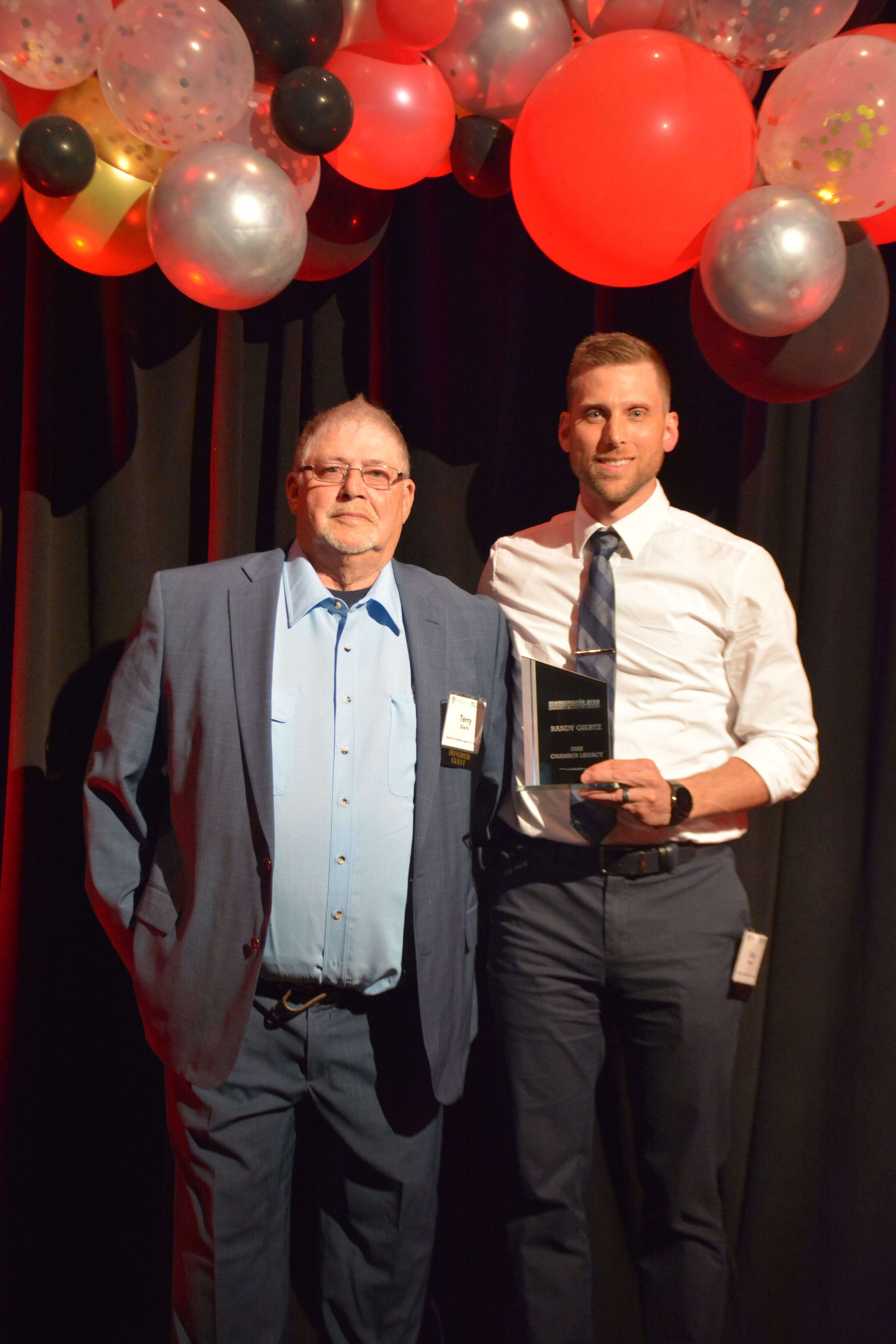 Terry Giertz, brother & Cory Giertz, son accepting on his behalf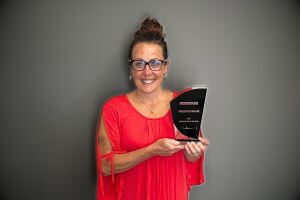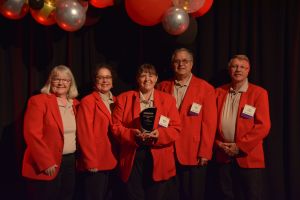 Small Business of the Year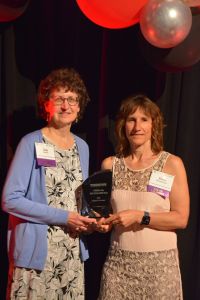 Friends of the Red Cedar State Trail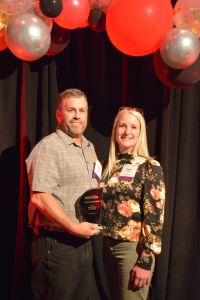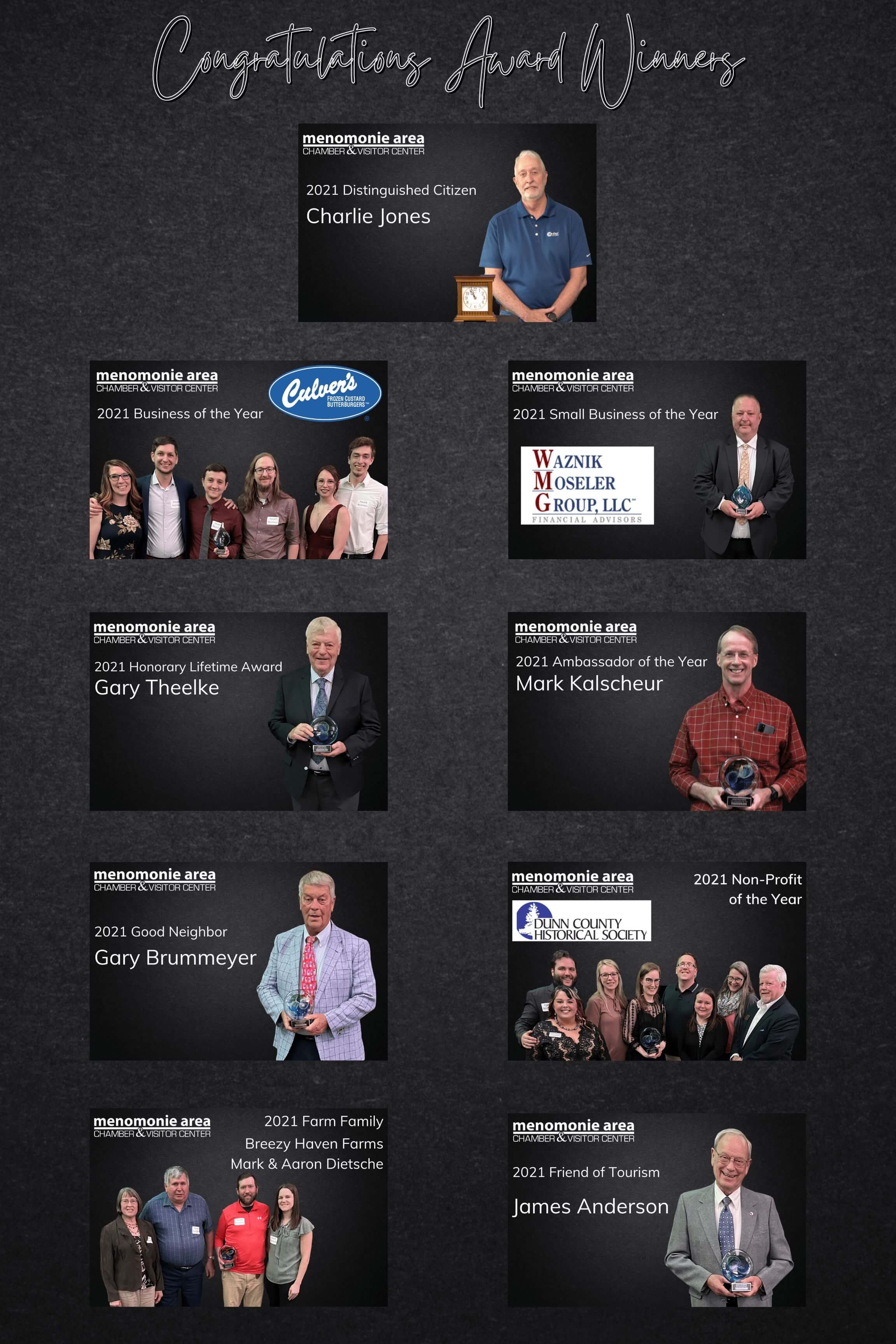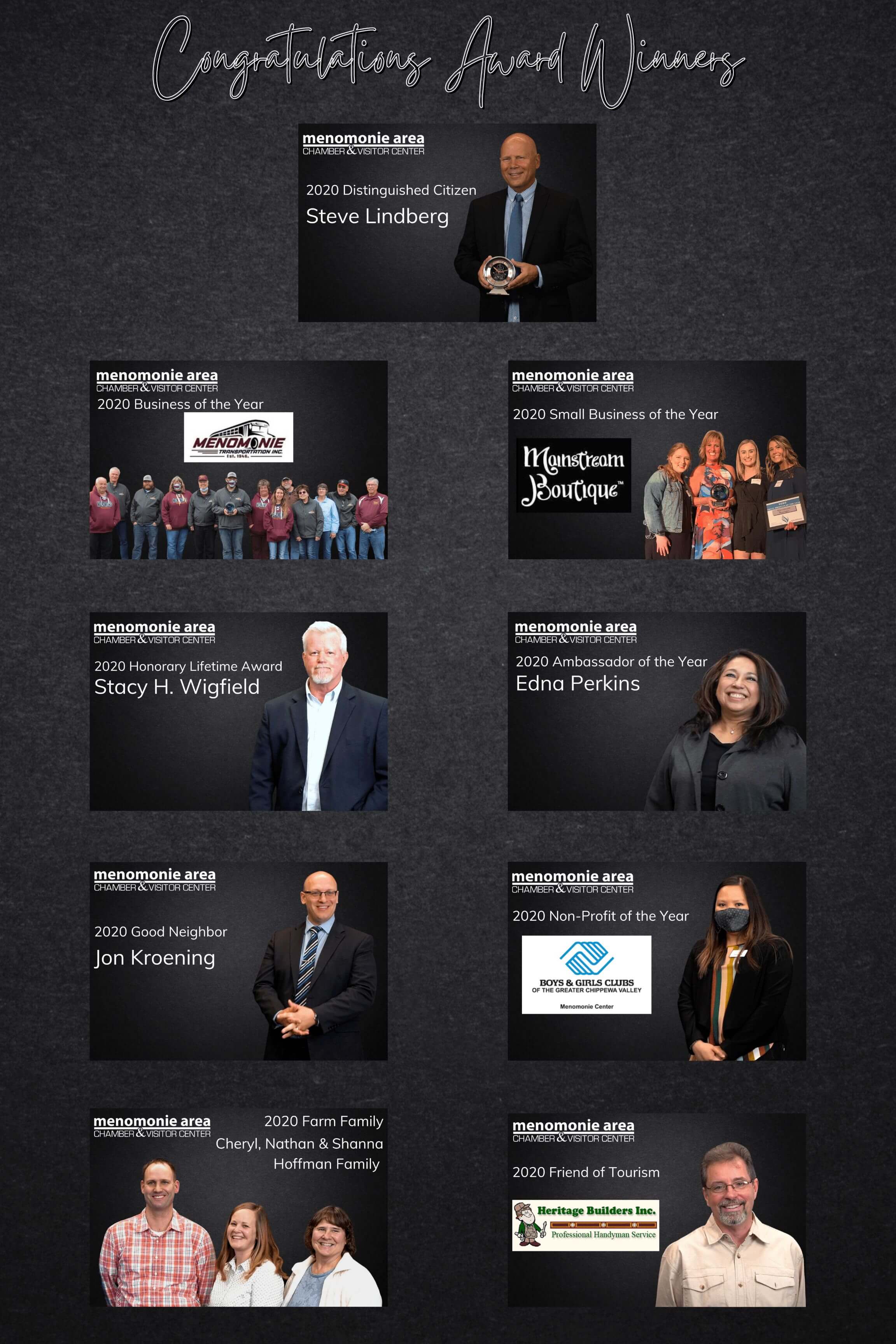 Please allow yourself 15 - 25 minutes to complete the nomination form, and have all the information about the nominee available with you prior to submitting the form. The Past Presidents and Board of Directors rely on only the data they are given when rating the nomination forms.
How to Access Nomination Forms:
Expand the available award below by selecting the +
Review the condensed overview of each award listed
Select the Nominate a 2022 award title Recipient in green font
Download Nomination Form
Complete the Nomination Form in its entirety
Submit completed Nomination Form prior to January 31, 2023.
If you need assistance completing these forms, please contact our office.
We will recognize the top three finalists for Business of the Year, Small Business of the Year, and Nonprofit of the Year and announce the recipient live during the awards program.
The announcement of Good Neighbor, Farm Family of the Year, Honorary Lifetime Member, Ambassador of the Year, and Friend of Tourism will be made in March.
The Distinguished Citizen Award will be recognized and announced as the final award during the live awards program.