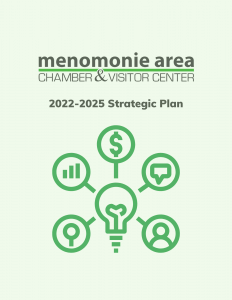 Collaboration. Courage. Diversity. Innovation
Our mission is to strengthen member businesses and stimulate regional prosperity. We aim to be the catalyst organization that ensures that the Greater Menomonie Area is a vibrant place to do business, work and live.
As the voice of business since 1938, the Chamber provides strategic leadership and engagement in building the future of business and community through information, collaboration, advocacy, and service.  Together, we can accomplish collectively what we could not do individually.
Ryan Martin, 2022 Board President
Manager of Environmental Health, Safety & Security
Jolene Fisher, 2022 Board Vice-President
Director of Member and Employee Engagement
Ashley DeMuth, Chief Executive Officer
Menomonie Area Chamber & Visitor Center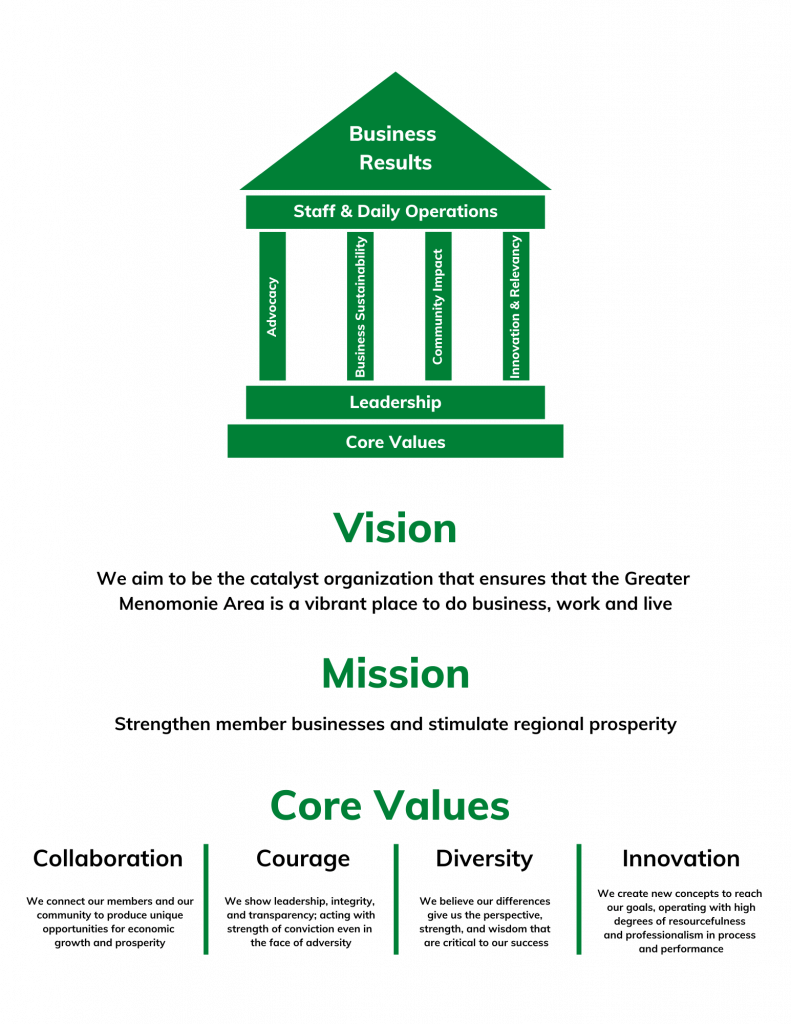 Non-Partisan support of our investors through advocating, educating and communicating legislative policies & activities both locally and statewide
Developing dynamic and stable businesses
Champion events and activities that promote community growth, economic development and sustainability
Strengthening our abilities and longevity as an organization through strategic planning, marketing strategies and value to investors