Explore our valuable Chamber resources, connect with fellow members, and share business insights at our upcoming event. Bring your business cards and enthusiasm to contribute to our dynamic business community.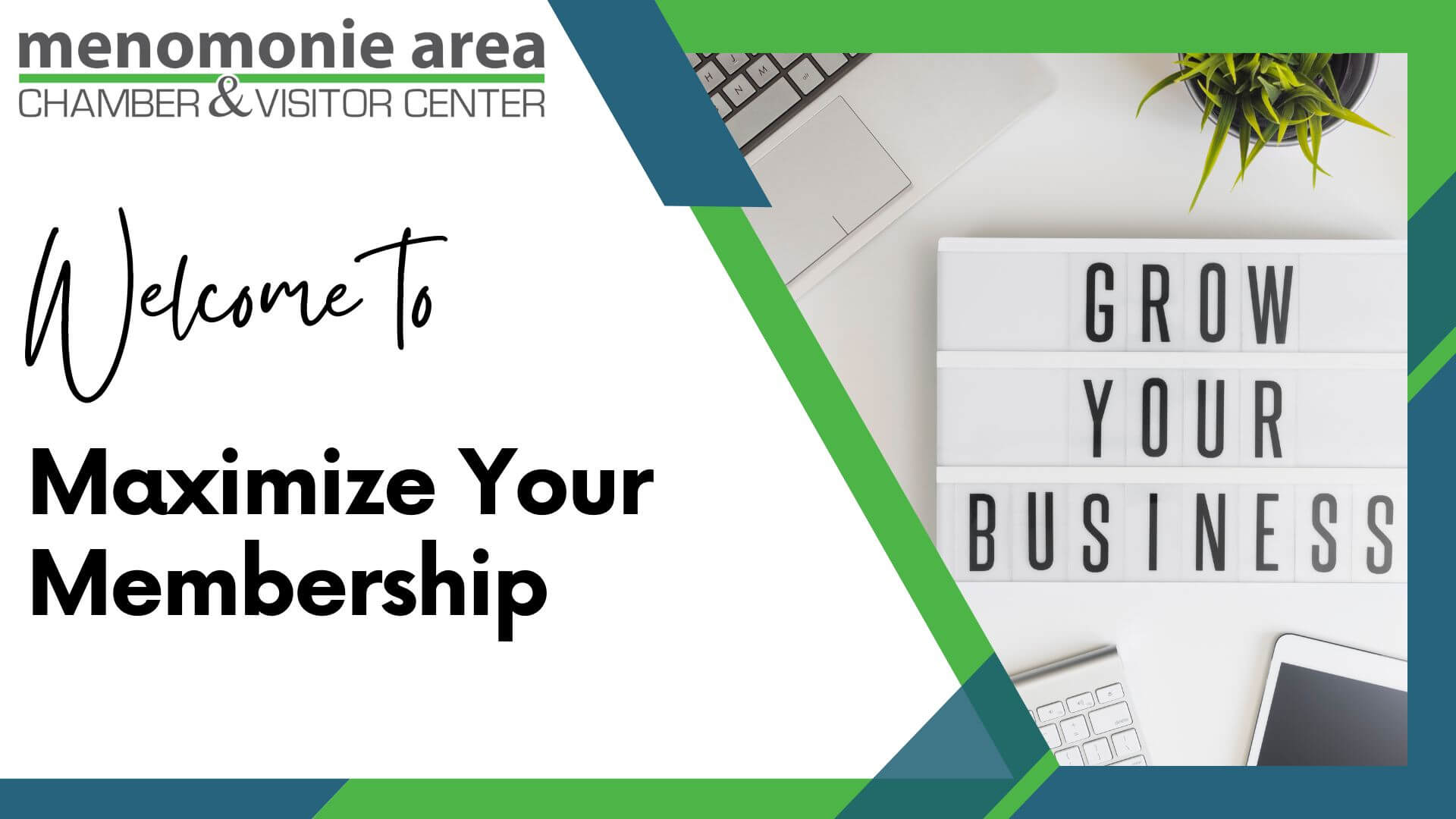 This event is perfect for new and existing Chamber member investors!
We are excited to invite you to our upcoming Maximize Your Membership, where we will introduce you to our Chamber's valuable resources. This event is an excellent opportunity to connect with other Chamber member investors, share your business insights, and ask your Chamber questions.  We encourage all members to bring their business cards and promotional materials for networking purposes. We look forward to meeting you and the continued support in making the Chamber a thriving and dynamic community of business. 
Join us to learn more about: 
The Chamber's role and purpose

 

Programs & events
Committee involvement
Investor benefits, tools and resources
Networking
And more!
Join us at the Menomonie Area Chamber & Visitor Center on November 15, 2023 for the morning session from 9:00 - 10:00 a.m. or in the afternoon from 4:00 - 5:00 p.m. Please register by November13 as space is limited.