Engage with area business professionals in a social setting to meet and create business relationships.  Learn about local organizations representing a variety of industries. The Business Professionals Program is a program under the direction of the Workforce & Education Committee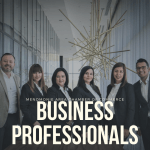 COFFEE & COMMERCE - September 22; 7:30-8:30AM | Bill's Distributing, Ltd. | 5900 Packer Drive; Menomonie, WI
ENTREPRENUERS IN ACTION - October 26; 12-1PM, ZOOM
COFFEE & COMMERCE - December 7; 7:30-8:30AM location TBD
What are the Attendance fees?
Free for Chamber Member Investors
$5.00/person for non-members
ZOOM sessions free for all attendees
Host or Become a Presenter
If you are wanting to be a host or co-host of a Coffee & Commerce or present at an Entrepreneurs in Action, please contact the Chamber team at [email protected] or 715-235-9087.
Chamber investor businesses and their employees are encouraged to attend professional development activities that take place throughout the year both in-person and by virtual means. Topics may include but are not limited to: resources for business funding, employment and workforce strategies, work-life harmony, building business connections, customer service skill building, advocacy efforts and more.
Platinum Sponsors are invited to speak to our investors about a topic that is relevant to their business industry.
Coffee & Commerce is an opportunity to exchange ideas, successes, and workplace challenges with other area business leaders.  Each Coffee & Commerce features a different focus topic, is held in the morning, and offers a unique platform to enhance your professional partnerships.
September 22, 2022 | 7:30 - 8:30 a.m. | Bill's Distributing | Health & Wellness
Topic Expert Presenters:
Lisa Tavares - Self Care
Dunn County ADRC - The Aging Brain and a Dementia Friendly Workplace
F.I.R.E. Fitness Camp - What is F.I.R.E. Fitness Camp?
Midwest Select Insurance Group, LLC.- Chamber Investor ancillary benefit options
Enjoy complimentary healthy beverage options and coffee from Bill's Distributing
Entrepreneurs in Action is another focus of the Business Professional programming.  Entrepreneurs in Action was created to increase awareness surrounding the local startup ecosystem as well as inspire and equip the community to rally around businesses in the region.  This program consists of a panel of Entrepreneurs from the Menomonie area that share what being an Entrepreneur has impacted them. Entrepreneurs in Action is held from 12 - 1 p.m. via Zoom.
Entrepreneurs in Action Roundtable - October 26, 2022
Workforce Discovery Sessions
Collaborate with other business leaders to discuss the success and challenges your industry is facing in the workforce.